Unlock the Power of Personalized Communication
Effective communication is key to building and nurturing strong customer relationships. With email marketing, you have a powerful tool at your disposal to engage your audience, increase brand awareness, and drive conversions. We specialize in crafting strategic and results-driven email marketing campaigns that deliver measurable success.
Why Email Marketing?
Email marketing remains one of the most impactful and cost-effective methods to connect with your customers. With billions of people using email worldwide, it presents a tremendous opportunity to reach your target audience directly in their inbox. It allows you to nurture leads, build relationships, and drive conversions, all while delivering personalized and engaging content.
Tell Us About Your Project
Partnering with a reliable and experienced agency can make all the difference.
Unrivalled Levels of Service
At semtonic digital, we have a dedicated team of email marketing experts who specialize in crafting customized campaigns that align with your business goals. Here's what our services include: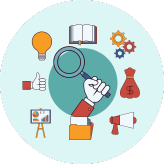 Strategy and Planning
We work closely with you to understand your business objectives, target audience, goals. Our team develops a comprehensive email marketing strategy that outlines the key elements of your campaign.
List Building & Segmentation
We help you build a quality subscriber list through various strategies, including lead magnets, opt-in forms, and landing pages. We also segment your email list.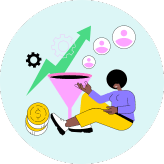 Testing and Optimization
We continuously monitor the performance of your email campaigns, analyzing open rates, click-through rates, and conversions. Our team conducts A/B testing to optimize your results.
Template Design
Our talented designers create visually appealing email templates that reflect your brand identity. We craft compelling and engaging content that resonates with your audience, driving them to take action.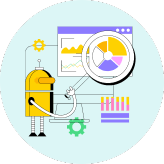 Automation and Personalization
We utilize automation tools to set up triggered email sequences & personalized workflows. This ensures that your subscribers receive relevant content.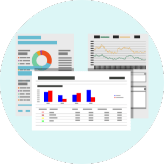 Analytics and Reporting
We provide detailed analytics & reports that give you insights into the effectiveness of your campaigns. You'll have access to valuable metrics & data to make informed decisions and refine your strategy.