Social Media Marketing
Unlock the Power of Social Media to Elevate Your Brand and Take Your Brand in front of People much more Quickly and Easily…
Social Media has become an indispensable tool for businesses to connect with their audience, drive brand awareness, and boost their bottom line. However, navigating the ever-changing world of social media platforms and trends can be overwhelming. That's where we come in. We specialize in creating impactful social media marketing strategies that help businesses like yours thrive in the online realm.
Strategy Development
Competitive and Marketplace Research
Social Media Brand Expansion
Ad Management
Community Management
Contest & Promotions
Content Creation
Conversion Optimization
Our Approach
We believe that an effective social media marketing strategy goes beyond posting content and hoping for the best. Our approach is rooted in data-driven insights, creativity, and a deep understanding of your target audience. By aligning your business objectives with our expertise, we can craft a tailored social media strategy that captures attention, engages your audience, and drives meaningful conversions.
Platform Optimization
We'll optimize your social media profiles to maximize your brand's visibility, ensuring your message reaches the right people at the right time.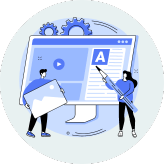 Content Creation
Our skilled content creators will develop engaging content that resonates with your target audience, building brand affinity and driving engagement.
Paid Advertising
Harness the power of targeted social media advertising to expand your reach, increase brand awareness, drive qualified leads to your website.
Influencer Partnerships
We'll identify and collaborate with influential voices in your industry to amplify your brand's message and extend your reach to new audiences.
Benefits of SMM For Your Business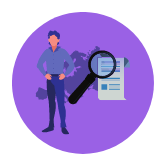 Increases Brand Awareness
Support for the formation of the company's image or brand using the multimedia capabilities of social networking
Increases Audience Loyalty
Formation of user confidence in the brand, product, company, achieved through the interaction within the social network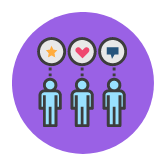 Feedback
SMM allows you to get feedback from potential and real customers to improve the quality of services
Base of Potential Customers
SMM allows you to build a base of potential customers for further conversion into real customers
Ready to Take Your Social Media Presence to New Heights?
Don't let your brand get lost in the noise of social media. Partner with semtonic digital to leverage the power of social media marketing and unlock unparalleled growth opportunities. Contact us today to schedule a consultation and discover how we can help your brand shine on social media.