Graphic Designing Services
We understand the power of visual communication in today's digital world. Our dedicated team of talented graphic designers is here to help you create compelling and impactful designs that will make your brand stand out from the competition. Whether you need eye-catching logos, stunning social media graphics, or engaging website designs, we've got you covered.

Tell Us About Your Design Needs!
Partner with semtonic and unlock the power of captivating graphic designs.
Graphic Designing Services
Our talented team of designers is dedicated to helping your brand make a lasting impression and stand out in the crowded digital landscape. Contact us today to discuss your design needs and take the first step towards a visually stunning brand!
Logo Design
A well-designed logo is the face of your brand. Our designers will create a unique and memorable logo that represents your brand's essence, leaving a lasting impression on your target audience.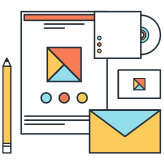 Branding and Identity
We can help you develop a strong brand identity that sets you apart from your competitors. From color palettes and typography to brand guidelines, we ensure consistency across all your marketing collateral.
Social Media Graphics
Engage your audience on social media with visually striking graphics. Our designers will create captivating social media posts, banners, and cover images that reflect your brand and encourage user interaction.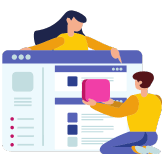 Website Design
Your website is often the first point of contact for potential customers. We design user-friendly and visually appealing websites that provide an exceptional browsing experience and drive conversions.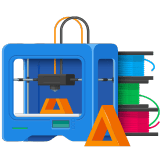 Print Design
If you require print materials such as brochures, flyers, or business cards, we've got you covered. Our designers will create print-ready designs that effectively communicate your message and leave a lasting impression.
Infographic Design
We specialize in creating visually appealing and easy-to-understand infographics. Whether you need to present statistics, explain processes, or showcase comparisons, our infographics will engage your audience.